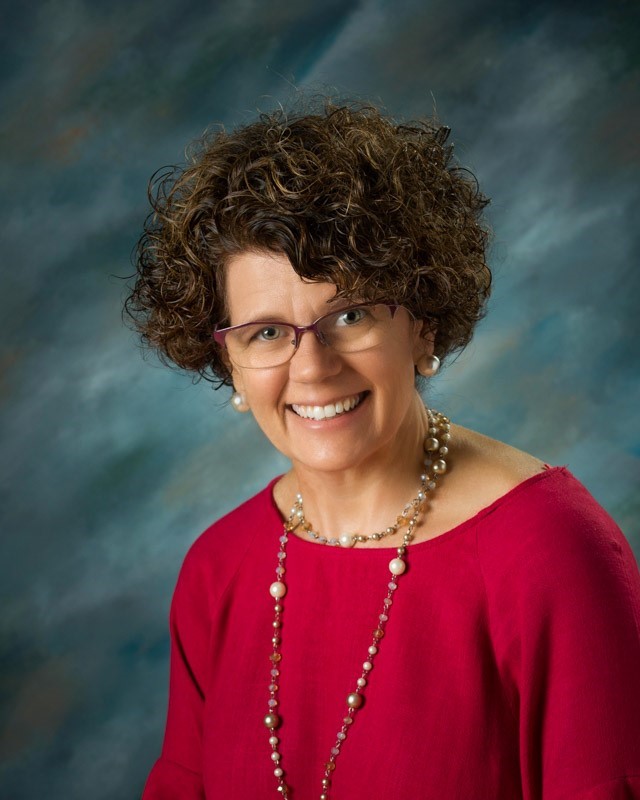 Kathy Gibbs - Principal
Mrs. Gibbs has worked in the district for 12 years. Throughout her career in education, she has taught pre-k thru sixth grade. She also served as a Reading Recovery Teacher, Literacy Coordinator, Learning Resource Specialist, and Instructional Coach. One of her greatest honors as an educator was recognition as the Houston County Teacher of the Year in 2014-2015.
Mrs. Gibbs graduated from the University of Alabama with a Bachelor of Science in Early Childhood and Elementary Education. She attended North Carolina State University to receive training to become a Reading Recovery teacher. She earned a Master of Reading Education from the University of West Georgia. Additionally, she will complete a specialist degree in educational leadership in the summer of 2021 from Valdosta State University.
Gibbs and her husband, Matthew, has three children - Mary Beth, Daniel, and Aaron. She enjoys spending time with her family, coaching soccer, reading, running and watching her children play several sports.

Sharon Eddy - Assistant Principal of Instruction
Sharon Eddy is a lifelong resident of Houston County. She is a proud graduate of Warner Robins High School. In 2003, she received a Bachelor of Science Degree in Early Childhood Education from Mercer University. She continued her education and received a Master's Degree in Reading Education from Georgia Southern University and a Specialist Degree in Education Leadership from Columbus State University. Mrs. Eddy began her teaching career at David A. Perdue Primary in 2004. She taught Pre-K and Kindergarten for eleven years and was then selected as Assistant Principal of Instruction at David A. Perdue Primary School in 2014.
She is married to Jerry Eddy. They have two children, Avery and Eli. Both children are products of the Houston County School system and currently attend the University of Georgia.
Kolenda McDavis - Assistant Principal of Discipline
Mrs. McDavis comes to us from Parkwood Elementary School where she has been their behavior coach for the past couple of years. This is a position that some schools have in addition to their APD so she has worked with teachers, parents, and students with behavior. She has also taught grades in Bibb County, Tucker Elementary School, and Northside Elementary School.
Mrs. McDavis is a graduate of Northside Highschool (2000).She earned her first degree from Fort Valley State University in Food and Nutrition and M.A in Dietetics from Florida State University. Next, Mrs. McDavis earned a Baccalaureate in Early Childhood Education from Wesleyan College. After educating for 6 years, she then went on to earn her master's degree in Early Childhood Education from Walden University and then a few years later earned her Specialist Degree in Curriculum and Instruction from Piedmont University.
I am so excited to be a part of the Perdue Family. Our school is a great place, and I am honored to serve everyone in this community. Let's continue to grow great people!